The High Road is a map location in Mutant Year Zero: Road to Eden. It is here that player will first meet Selma. After meeting her, players will find a camp that includes several vehicles and the ruins of a house.
Description
[
]
The deeper part of the forest hides the entrance to something large. Campfires are visible on the looming mountainside.
Enemies
[
]
Two

Zone Dogs

by the playground/path to The Fallen Angel
Two

Hunters

, a

Shaman

, a

Butcher

and a

Med-Bot

in a camp near entrance to Cave of Fear.
Items
[
]
Gallery
[
]
Video Guide
[
]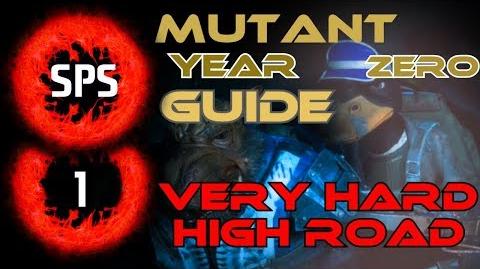 Guide for clearing the High Road without taking any damage on very hard.